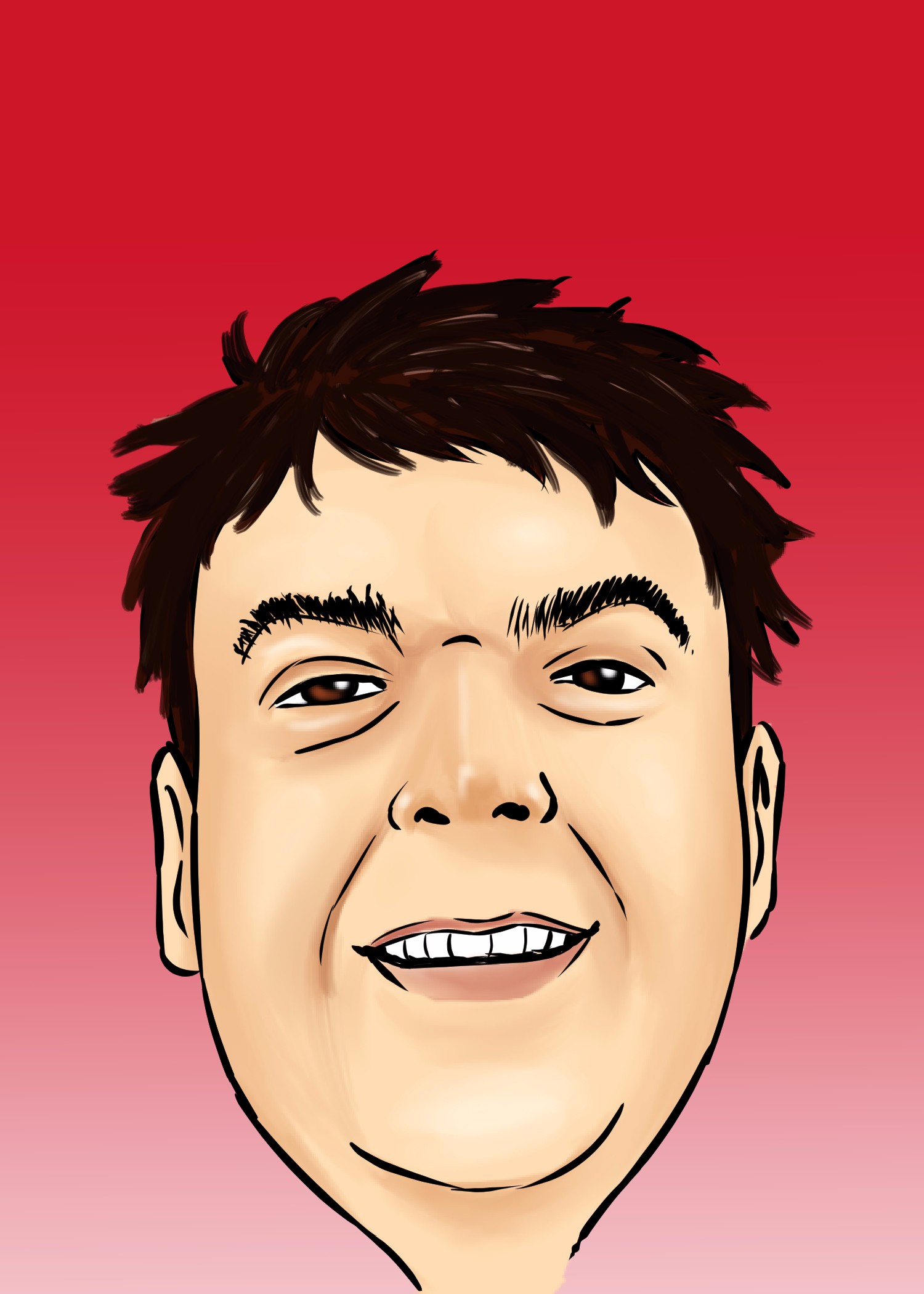 This opportunity is only available to 20 clients at a time...
"Your One-On-One Crypto Coach and Mentor Will Help You Every Step Along the Way...Never Feel Alone Again"
Here are Just a Few of the Things We Can Do Together So You Earn More and Stay Safe...
Claiming tokens you have purchased during an ICO

Buying and withdrawing funds from an exchange

Setting up, backing up and securing a wallet

Setting up and moving funds to your hardware wallet

Installing and configuring your password manager

Private tuition on specific concepts you want by skype

Where to get free coins during Airdrops

Coin of the week analysis, some could go 1,000% in 2018

ICO top tips with a great team and developers

Shite coins and scams to avoid

Best trading software and auto alerts for buy/sell signals

How to issue your own coin and what exchange will list it

How to avoid getting your coins stolen and getting reckt

Paper wallets, 2FA, backup wallets, security
Make Sure You ONLY Work With a Coach Who Has a Proven Track Record in Cryptocurrency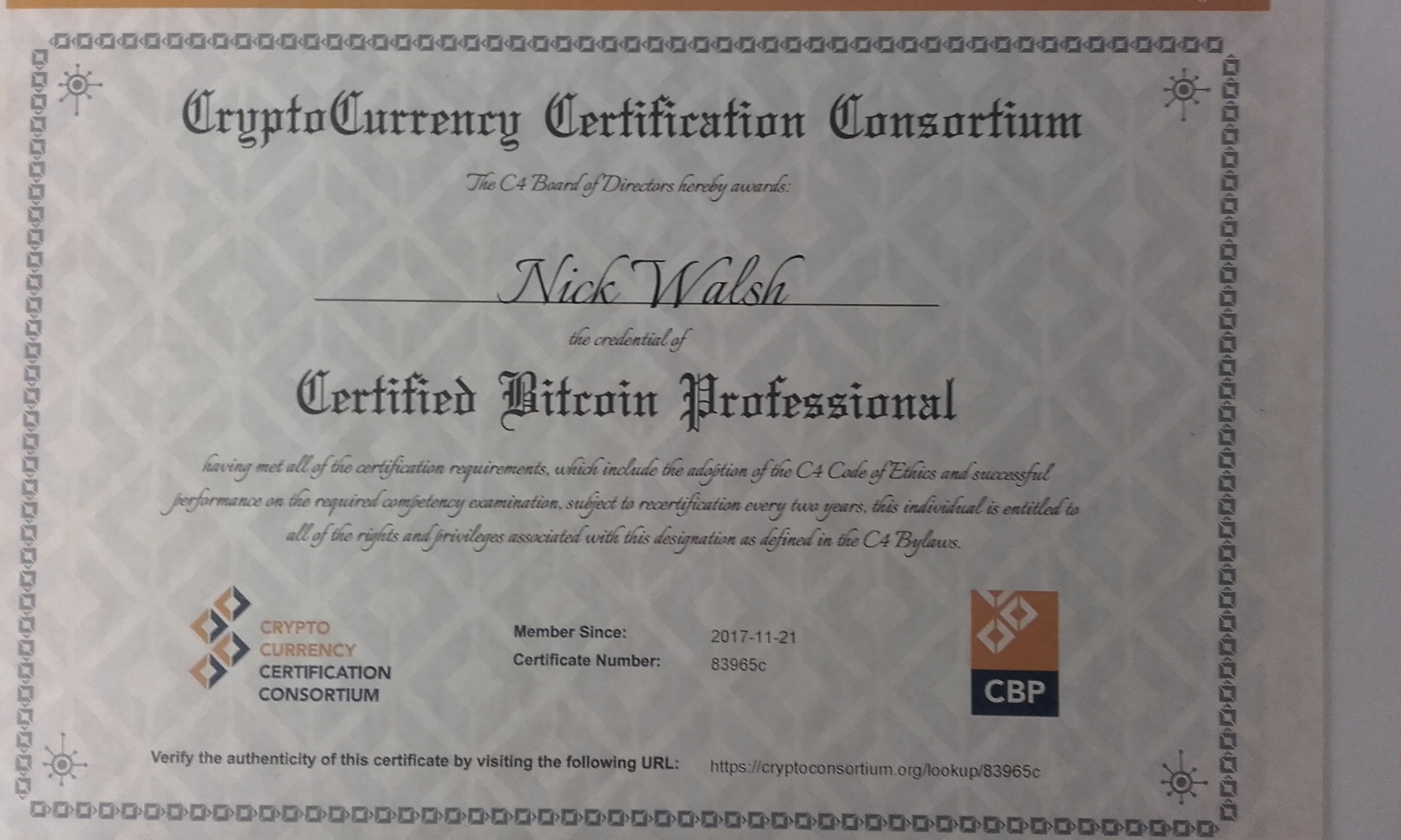 Get help from a Certified Bitcoin Professional - Check out my certification at cryptoconsortium.org whose Directors are Andreaus Autonopolus "Bitcoin Messiah" and Vitalik Buterin Founder of Ethereum.
And not only will I "coach" you, but I'll also mentor you in my exact strategies and systems proven to grow your wealth.
Books and Information Products Are Great Learning Tools, But One-On-One Coaching Will Take You to The Next Step
I highly recommend you getting your hands on as many good training and information products as you can. In fact, I did calculations on my education expenses and I spent over £25,000 in 4 years on books, CDs, DVDs, and seminars.
There are many books, training courses, and seminars which can help you in your cryptocurrency business. But they're no replacement for a coach and mentor who works with you on your business personally.
You need cryptocurrency advice and help that applies to your situation. You don't just want one-size-fits-all cryptocurrency tools and plans. You want something designed especially for you…and you want someone you can ask questions of and personally talk to about improving your cryptocurrency eco system results.
My only caution to you in this area is you make sure you deal with a cryptocurrency coach who has succeeded themselves first.
Why would I bring this up? It's for two reasons. There are a large number of coaching programs now being sold by "gurus" where the guru isn't the one who does any of the coaching. It's the old bait-and-switch.
You pay some fee (sometimes as high as $25,000 or more) thinking you're dealing with the guru themselves, but they immediately hand you off to an "assistant" who is really just a $10 an hour employee trained to "hold your hand" and read you lines out of the guru's products.
Then you have a second group of "cryptocurrency coaches" who have never had a successful cryptocurrency experience themselves. They've just paid to go to a one day coaching seminar or training program and now they're instantly cryptocurrency coaches qualified to "help" you.
When you join my coaching program, you contact me personally a Certified Bitcoin Professional and Ethereum Smart Contract Developer.
You won't deal with some apprentice coach and you won't be dealing with someone "practicing" their skills on you. You'll have access to me and you'll be given proven systems of success for your cryptocurrency journey.
You Have Three Options Of One-On-One Crypto Coaching/Mentoring With Me
The first option is 30 minutes of coaching about any crypto subject for $50. By email or skype.
The second option is "email only" coaching. You get my private email address and can send me email questions...and I'll answer them within 24 hours Monday through Thursdays (I don't work Friday through Sunday).
Usually my detailed email replies to your questions will occur every morning when I check email around 8 AM GMT London. It may take up a couple of hours to reply to all my clients from the previous day and on rare occasions it could be early afternoon instead.
That's an email every day Monday through Thursday. All I ask is you try to be as specific as possible about the problem you're facing to give you the best solution for your situation.
Your emails will never be handed off the employee or outsourced worker. I deal with them personally...and it's the only way you can have one-on-one contact with me directly.
The cost of email only coaching is currently only $497 per month.
Would you like to also have the opportunity to get on the phone with me twice a month? Email coaching is wonderful. Having an expert to answer your questions anytime is wonderful (I wish this was available when I was starting out).
You can send an email at midnight if you want...and I'll answer it the next day. It will be ready and waiting for you when you check your email.
Some clients love the one-on-one interaction that phone coaching provides. I've had times where just 15 minutes on the phone with a client changed their whole perspective and crypto direction. It's amazing what you can achieve when you cut right to the heart of the situation...
You get two 45 minute coaching calls with me personally monthly in addition to the email coaching. Normally we schedule these two weeks apart to help you stay focused on the task at hand.
If you like, you have my full permission to record these calls for your own benefit or even as a product you sell (please make sure to let me know beforehand if the recording will be for sale). One enterprising client even used their coaching calls to have me interview them for their product!
They sent over their basic questions...and I used my interviewing experience to help them create a product their customers love!
The cost of email + phone coaching is currently $997 per month.
No Long-Term Contracts or Commitments Required
Obviously this program isn't for everyone. You'll notice I didn't hide the price and make you call me on the phone to find out how much it costs.
My experience has been that anyone who makes you do that is ashamed of their prices and intent on doing a very hard sale process where they keep bugging you to sign-up with them.
The costs shown above are very low cost for coaching when compared to other options available to you such as seminars. Most cryptocurrency seminars now cost $1,000 to $5,000 or more.
Plus you have the expense of airfare, hotel bills, and food. You're talking a bare minimum of $2,000 just for attending a seminar...which ends up being mainly a series of sales pitches for speaker's products and services.
In fact there are monthly teleconference calls and individual products that cost significantly more than the price of this one-on-one coaching support.
You can cancel your membership in this program at any time. You're in control of this. Since I'm billing through Paypal (you can pay through your Paypal account, any major credit card, or bitcoin/eth to my bitcoin or eth address), you just login to your paypal account and cancel anytime you want.
I recommend you plan for at least several months of coaching when you sign-up, because success is rarely instant in cryptocurrency. It takes some time and commitment. Only in this coaching program, you're the one in control of the commitment....not me!
I've seen those coaching programs that require you to pay $10,000 or more upfront. Who are they kidding? It's not for your benefit. It's for theirs because most of their clients wouldn't keep paying them once they realized the expert wasn't the one doing the coaching.
In this program, you're in control. If I don't prove you the advice you need to dramatically increase cryptocurrency profits, you can cancel at anytime.
But as I said, this program isn't for everyone. This program is for highly motivated people who want to see cryptocurrency growth and take their lives back. You want the financial freedom and lifestyle that comes from having successful cryptocurrency coaching.
Please Note: This program is NOT for people who are dishonest or unethical in their cryptocurrency dealings. One of my goals in cryptocurrency is to operate with Integrity in everything.
I'm not perfect, just as I'm sure you're not. But I only seek to do business with those who have this same type of commitment to really giving value to their customers/clients in everything they do.
If you're willing to take ethical shortcuts for more profits in your business, then we probably won't be a good match. Please also note I don't coach with businesses who deal with pornography or gambling, shite coins, pumping and dumping coins on discord groups...
I Can Not Guarantee Your Success
I can't guarantee your success, because I don't know your background or your work ethic. If you join this program and don't put in the effort, you won't achieve the results you're looking for.
You'll only grow your cryptocurrency business if you apply what you learn and take advantage of everything I'm offering you here.
This program does not contain any guarantees on it other than the fact that I will make myself available to you. There are no refunds on this because I put a lot of time and effort into each of my clients.
Testimonials about my products and services:
Very well laid out, clear and concise.
Tom Urbanek




Valuable information
Sammah Sultaan




The course was well done and delivered professionally. Nick covered a lot.
Sylvia Dart




Easy to learn and understand.
Robby Akasi Pradana


Shawn Miller
The subject was well taught and understandable.
Jerry Banfield
Five Stars
I'm looking for people who want to build a long-term cryptocurrency business based on integrity. if that doesn't apply to you, then please don't join this program and waste our time.
If you are willing to put into practice the cryptocurrency principles you'll learn, you are the type of client I'm looking for.
Yours in Success,

Nick Walsh
P.S. You get personal one-on-one time with me dedicated to building your cryptocurrency business.
You don't get pawned off to anyone else. I'm here for you…to help you build the cryptocurrency business you're dreaming of. It's financial freedom with time freedom included.
P.P.S. If you have any questions, please feel free to email [email protected]
You can pay by:
Email Coaching copy and paste address
bitcoin $497 196JjrPZaeYn7GdQe3V8FusSDz2fbZJK3p
eth $497 0x51804c7565c802F37CDB0D88497DB5a6A066AeA4
paypal $497 to [email protected]

Telephone/Skype Coaching copy and paste address
bitcoin $997 196JjrPZaeYn7GdQe3V8FusSDz2fbZJK3p
eth $997 0x51804c7565c802F37CDB0D88497DB5a6A066AeA4
paypal $997 to [email protected]